What Timeless Elegance and Cutting-Edge Technology of the Hinckley Picnic Boat?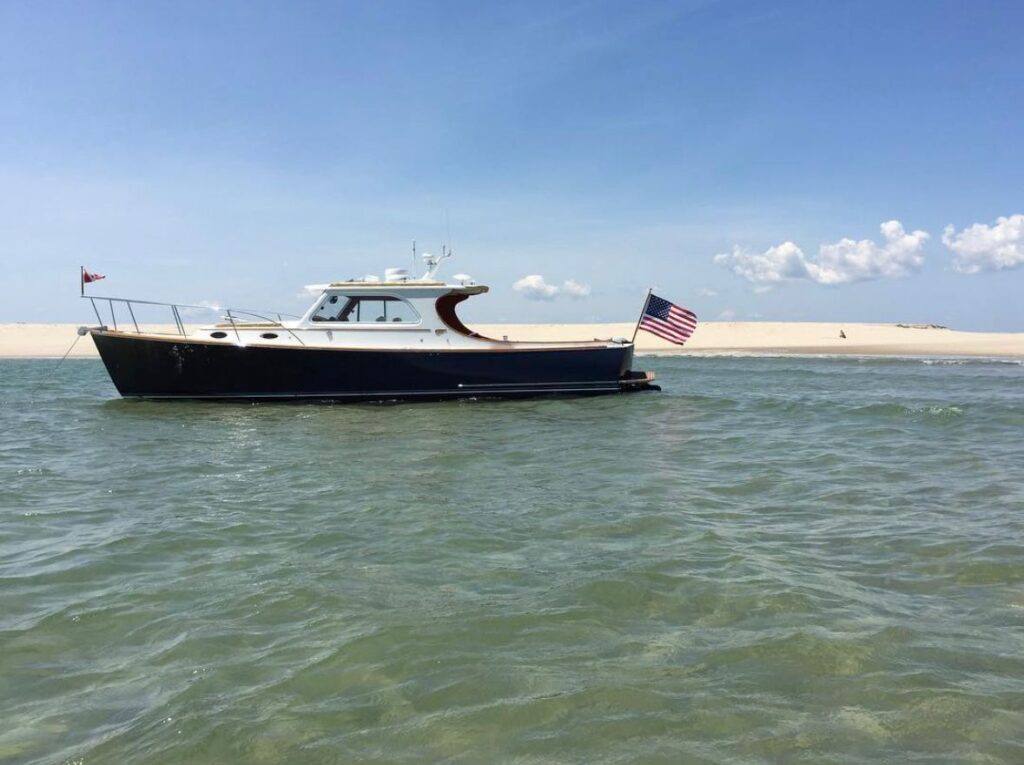 The 36 foot Hinckley picnic boat is a sleek and elegant vessel that combines timeless style with cutting-edge technology. The boat's design features a low-profile deck and a classic, sweeping sheer line that gives it a distinctive, graceful look on the water.
One of the notable features of the Hinckley picnic boat is its use of advanced materials and construction techniques. The boat is built with lightweight composite materials, which offer several advantages over traditional materials like wood and fiberglass. These materials make the boat stronger, more durable, and more fuel-efficient than comparable vessels.
In terms of safety, the Hinckley picnic boat is equipped with a range of modern safety features, including advanced navigation and communication systems, GPS tracking, and emergency systems such as life rafts and safety harnesses. Additionally, the boat's hull design and construction help to ensure a stable and secure ride in all types of weather and water conditions.
Being on the water on a Hinckley picnic boat is an unforgettable experience. The boat's spacious and comfortable interior is designed for entertaining, with ample seating and plenty of room for guests to relax and enjoy the ride. The boat's large windows and open deck provide stunning views of the water and the surrounding landscape, making it the perfect way to visit teachers or see sites in style.
Overall, the Hinckley picnic boat is a remarkable vessel that combines classic style, advanced technology, and top-of-the-line safety features. Whether you're looking for a luxurious way to entertain guests or a safe and reliable way to explore the water, this boat is an excellent choice. Experience a Hinkley with www.sweetyachtcharter.com